12GO is a software company that is dedicated to provide ease of use and efficiency in the transport sector. 12GO offers 6 smart tools for more efficiency in daily transport management.
12GO wanted a new user interface for their planning software and a new design for their website. They also wanted some print media that features their products and services.
First of all I designed a new interface of their planning program alongside an interface of a mobile application. After that I designed a new website for 12GO with some print media.
User Experience & User Interface
12GO offers a customized planning program in which transport businesses can plan trips, distribute orders, create missions and communicate with the drivers. In short, everything you need for efficient planning.
I redesigned their planning program completely and came with a new and fresh design. The focus on this new design was to provide an optimized user experience for the planners.
Below you can see some of designs I made. And on the 12GO PLAN product page you can learn more about the functionalities of the TMS software that we designed.
So first of all it's important to know the client software. In the first step I analyzed the functionalities of the software.
User Experience & User Interface
12GO designed an app that facilitates the driver's work throughout the journey. The driver can see the planning for each day. The goods and quantities can be validated via the app and corrected if necessary. With the timer, the loading and unloading times are neatly registered. Navigation can be started directly from the app. Documents can be scanned via the app and automatically saved in the right place. Damages and deviations can be saved as an image in the dossier. Communication between planner and driver is also logged in the file.
I designed the interface of the application that you can see below.
03. 12GO Track Folder design
I designed a folder for one of the products from my client named 12GO TRACK. With 12GO Track transport businesses can locate their fleet at any time and observe individual journeys.  
An other big project that I took care of for my client was designing and developing a new website for their business. On this website you can learn more about their business and the services they provide.
I designed a unique page for the 6 products and 2 services that 12GO offers to their clients. 

I also made my client's website translation-ready. The website is translated in Dutch, French and English.
You can drag the slider on the middle of the image on the right to see the translation change from Dutch to French.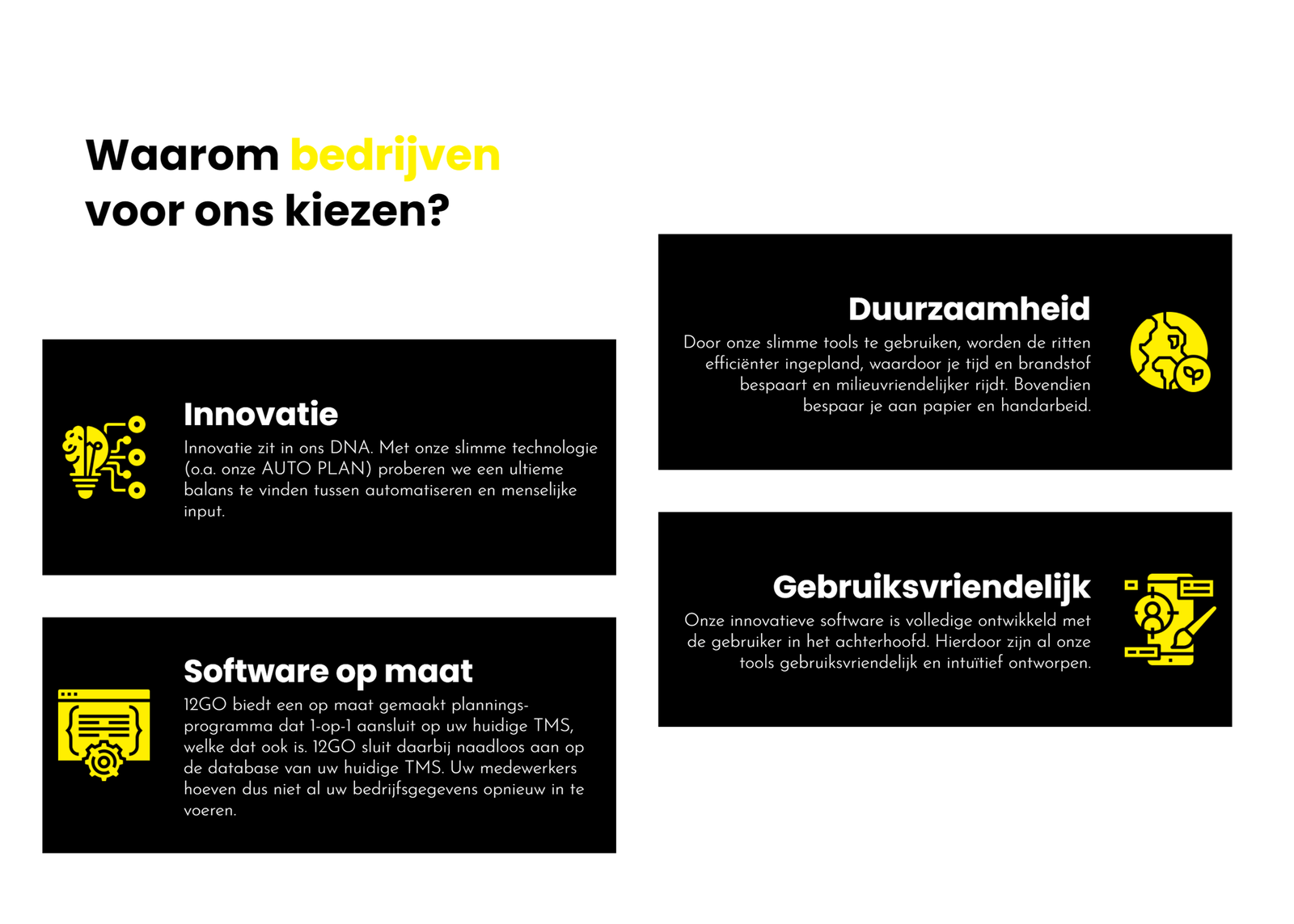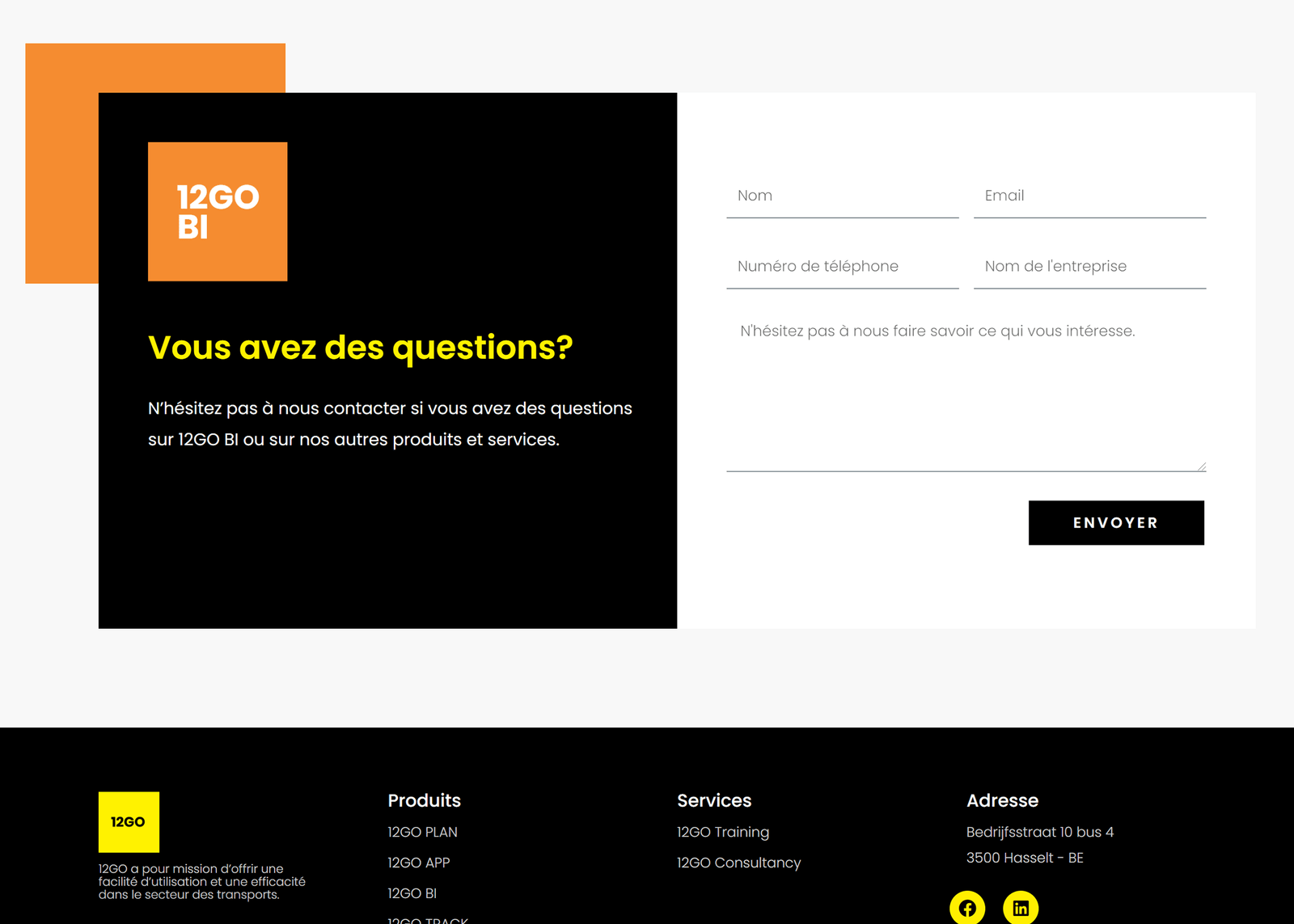 Lastly I also designed a car wrap for 12GO's business car.