Barbershop Nuevostylo is a barbershop located in Maasmechelen. 
My client wanted a new logo and website for his business. Alongside with printmedia.
I designed a new logo for Barbershop Nuevostylo together with business cards, flyers and a website. I also toke some pictures in their barbershop to display on the website and social media.
I designed a logo for my client togheter with four images that they could use in their social media & marketing advertisements.
What would branding be without business cards? These cards are not just business cards. They are also stamp cards that customers can use. For every haircut at Barbershop Nuevo Stylo you get a stamp. When you finish your card you get one free haircut. The design of these cards are based on the corporate identity of Barbershop Nuevostylo.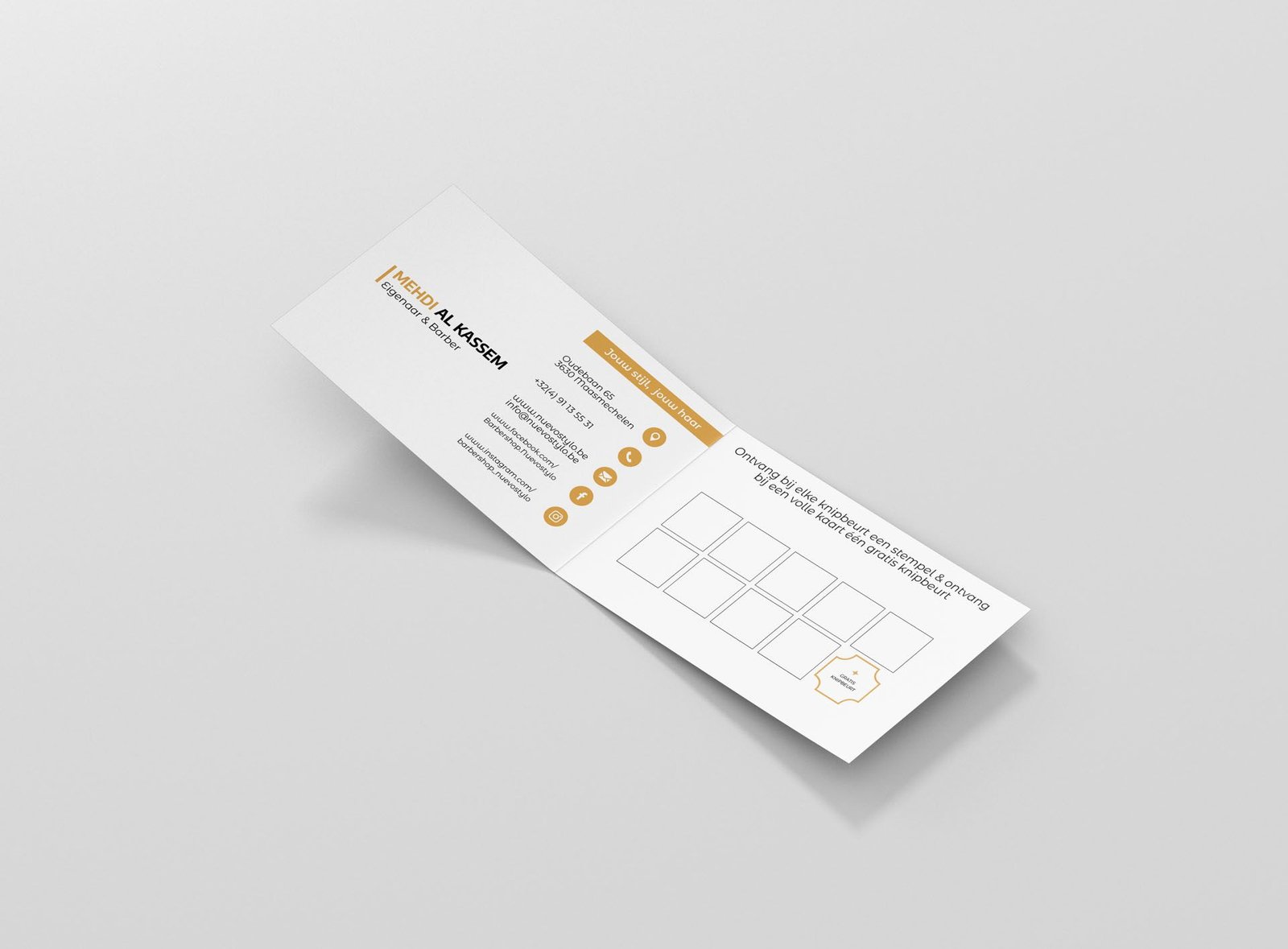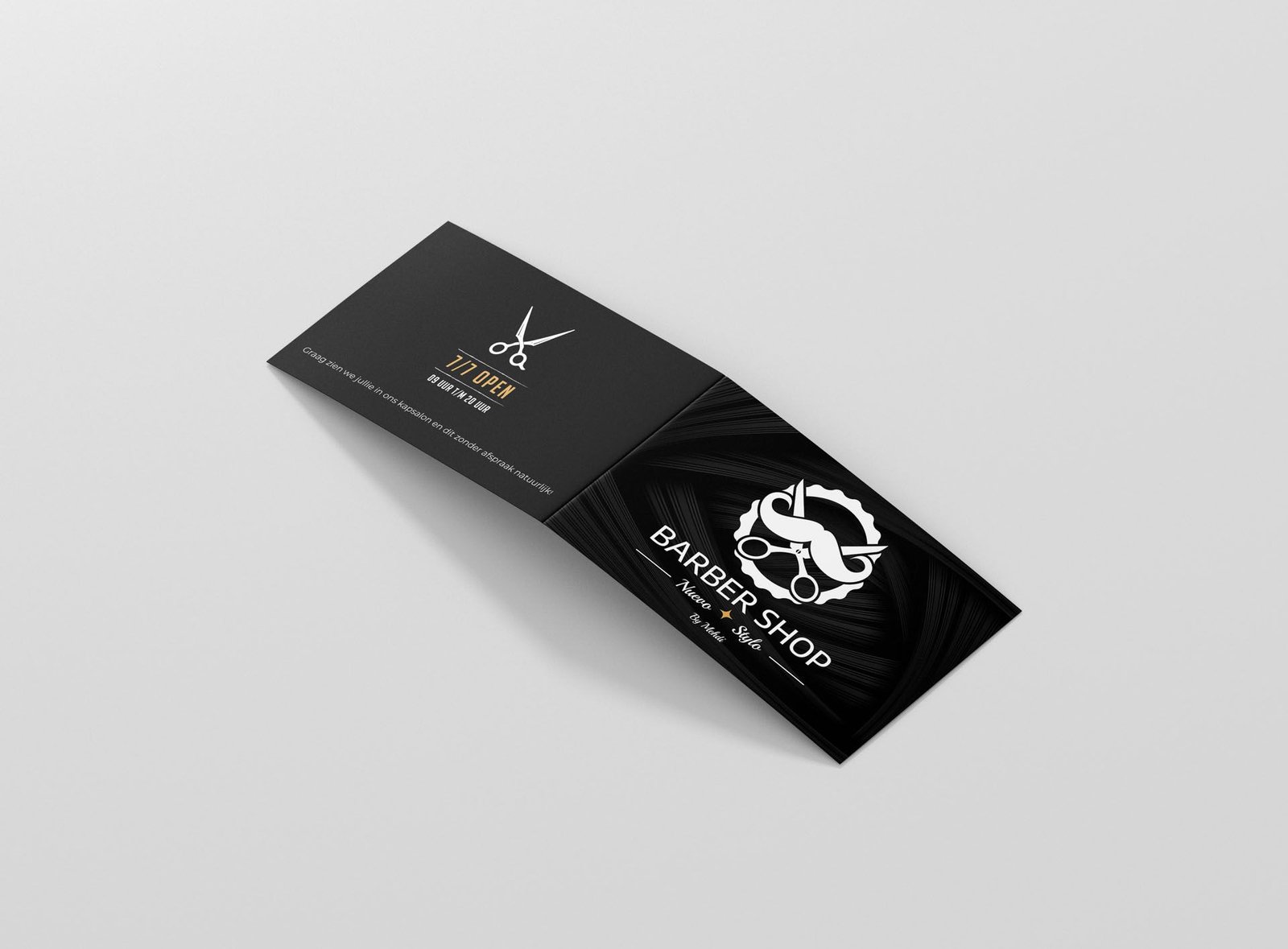 I designed a flyer for Barbershop Nuevostylo.
Lastly I designed and developed a new website for their business. On this website you can learn more about their business and the services they provide.