IMA Meubelen is a furniture store located in Maasmechelen. They sell furnitures for more than 20 years in the region.  They have a showroom of 2000 m² where clients can take a look at the furniture they sell.
IMA Meubelen realized that they can't stay behind in this digital age. So the goal for this project was to design and develop a webshop for them so they can start selling their furniture online.
I designed and developed their webshop alongside with some social media banners.
I designed a couple social media banners for the launch of their website.
I also designed some Instagram Stories animations.
The Instagram Stories video at the right is about the new carpet collection they added to their store.
I designed a webshop for my client. Instead of the general WordPress shop pages, I designed a unique page for all the e-commerce pages. From the shop page and product page, to the checkout page and 'thank you' page. It's all designed with the corporate identity of IMA Meubelen in mind.
Every furniture categorie has its own page with product categories.
The shop page designed with a search bar and a price range.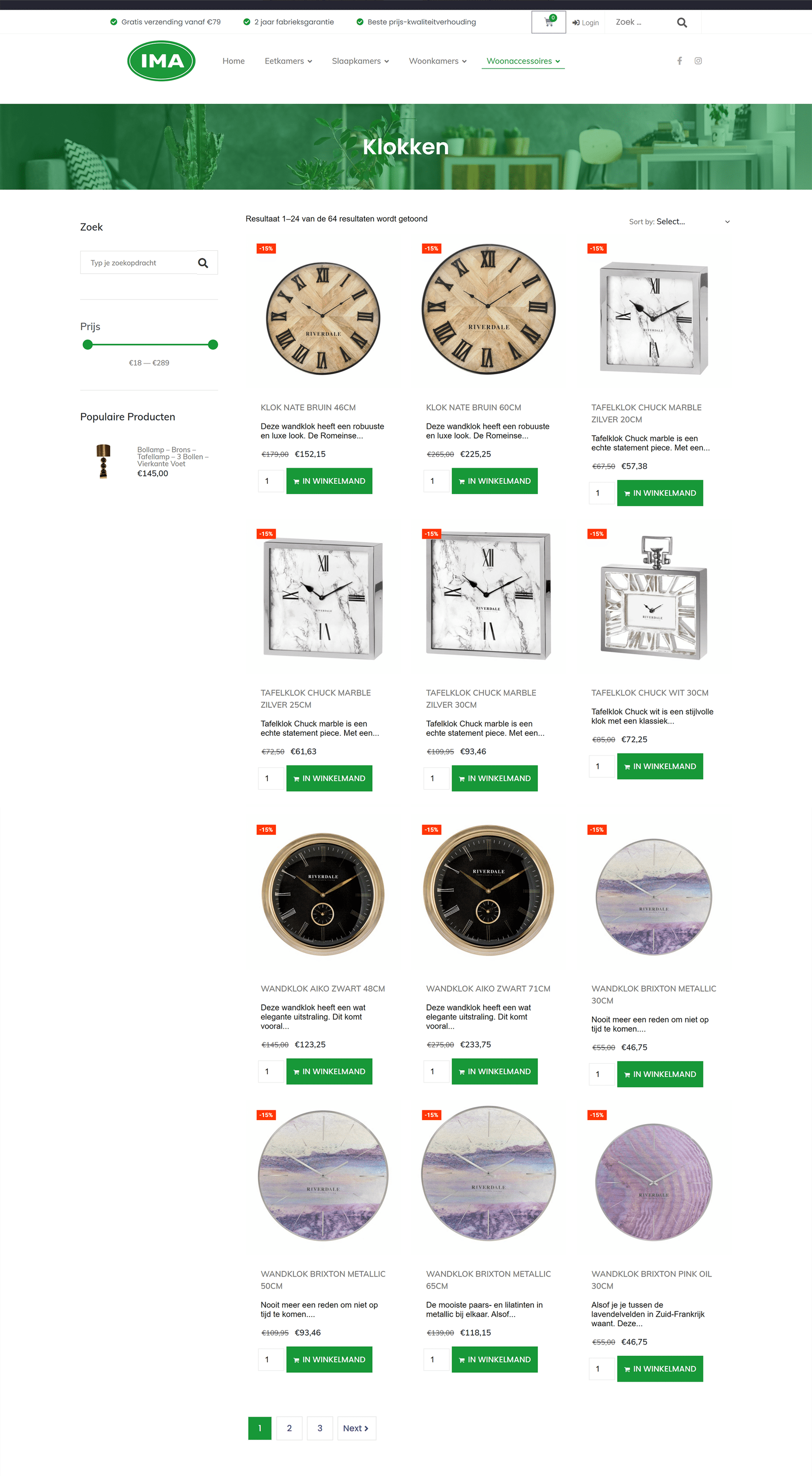 A simple but clean design of the checkout page.